Baotou Yihe rare earth aluminum technology materials Co., LTD. "Quality Feedback Group" was established!
We are strengthening quality management and making innovations in quality and efficiency. On September 26th, 2019, Baotou Yihe rare earth aluminum technology materials co., LTD. "Quality Feedback Group" swearing-in meeting and establishment ceremony was held grandly! Adhering to the concept of innovation first change heart, Baotou Yihe rare earth aluminum technology materials co., LTD. 's all staffs are solemnly swearing under the leadership of the company general manager Mr.Zhao.
I swear:always take customer feedback as the first action instruction; always take pride in the continuous improvement of product quality; always be ashamed of product quality problems caused by our careless management; always believe that our harvest is in it, along with the subsequent, with it!
The establishment of "Quality Feedback Group" marks that the company has a perfect and professional management system in quality control, which enables the company to supervise the quality in a reasonable and necessary way, and helps to form a good situation of daily production quality inspection and timely feedback & solution of problems. With the inspiring affirmation, the concept of quality development goes deep into the heart of every employee, and the declaration is integrated into daily production. Yihe has the confidence to create an enterprise culture of "all employees are quality feedback supervisors", to create benefits with quality, and to give back to customers with good quality!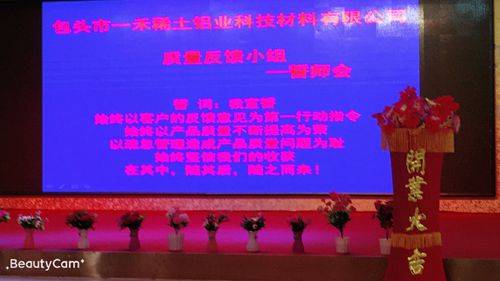 Message from Yihe: face the problem, dare to bear, open heart to listen to the opinions, is the original intention of the group, the establishment of the quality feedback group for the company has brought a new source of power, let us toward the "innovation, improvement, leading" of the beautiful macro forwarding! Welcome predecessors, experts, customers to supervise and guide us!